The hospitality industry has long been dedicated to providing excellent customer services for guests worldwide. In recent years, however, a groundbreaking technology has been making waves in the sector – Artificial Intelligence (AI). AI has emerged as a powerful tool, transforming the way hotels, restaurants, and travel businesses operate and interact with customers.
In this article, we will explore the significance of AI in hospitality, the benefits it offers, and real-world examples of its applications within the industry.
What is Artificial Intelligence in the Hospitality Industry?
Artificial Intelligence (AI) in hospitality refers to the application of advanced computer algorithms and technologies that enable machines to simulate human intelligence and perform tasks typically associated with human cognitive abilities. In the context of the hospitality industry, AI is harnessed to streamline operations, enhance guest experiences, and optimize various aspects of hotel management, travel services, and restaurant operations.
How is Artificial Intelligence Used in the Hotel Industry?
In recent years, AI has emerged as a powerful tool that offers innovative solutions to longstanding challenges faced by the industry. From automating routine tasks to personalizing guest experiences, AI is reshaping various aspects of hospitality, enabling businesses to deliver seamless services and enhance customer satisfaction.
In this section, we explore the diverse applications of AI within the hospitality industry, highlighting how this technology is reshaping the guest journey and optimizing operational efficiency.
Let's dive into the exciting world of AI and discover its transformative impact on the hospitality experience.
1. Personalized Guest Experiences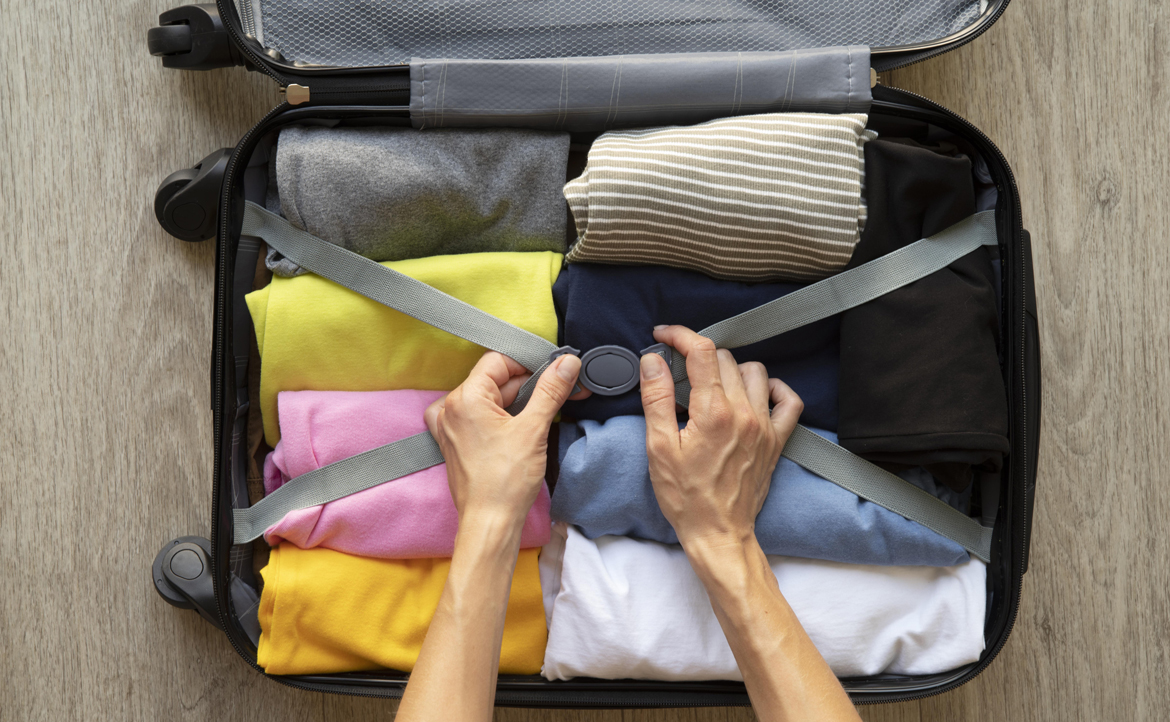 In the hospitality industry, delivering exceptional guest experiences is the cornerstone of success. To achieve this, businesses are turning to AI that revolutionizes the way hotels cater to individual preferences, interests, and needs, providing guests with personalized and unforgettable journeys.
AI recommendation systems work by analyzing a wealth of guest data, encompassing previous stays, booking patterns, feedback, and online interactions. This vast dataset is then processed using sophisticated algorithms that can identify trends and patterns, making sense of complex guest behavior. Armed with this valuable insight, AI is uniquely equipped to curate tailor-made suggestions for accommodations, dining options, and activities, creating a truly bespoke experience for each guest.
By leveraging AI-powered recommendations, hospitality businesses can go beyond a one-size-fits-all approach and precisely cater to diverse guest preferences. For instance, a frequent business traveler may receive suggestions for rooms with a dedicated workspace, while a family on vacation might receive recommendations for family-friendly activities and nearby attractions. This level of personalization not only enhances guest satisfaction but also fosters a sense of loyalty and connection with the establishment.
Moreover, AI recommendations extend beyond the initial booking phase, actively engaging guests throughout their stay. AI-powered chatbots and virtual assistants can provide real-time recommendations for nearby restaurants, local events, and exclusive offers based on the guest's interests and feedback. This seamless integration of AI ensures that guests receive the most relevant and delightful experiences, further solidifying the establishment's reputation as a customer-centric destination.
2. Chatbots and Virtual Assistants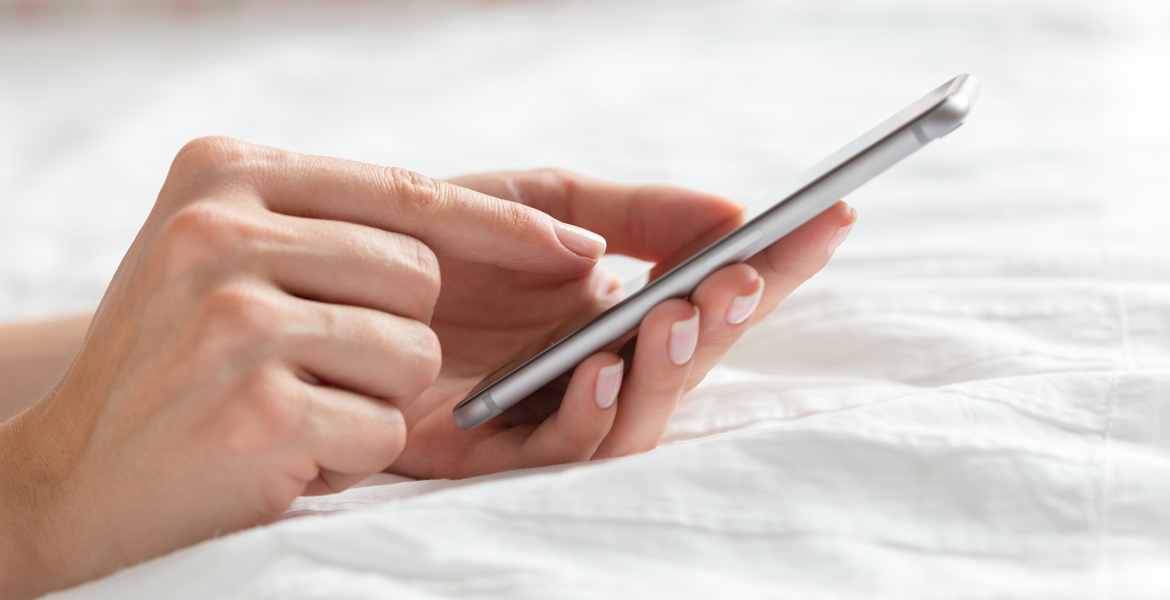 In the fast-paced world of hospitality, delivering prompt and efficient customer service is essential for guest satisfaction. Enter AI-driven chatbots and virtual assistants, the 24/7 digital concierges that have transformed the way hotels and travel businesses interact with their guests. Powered by Artificial Intelligence, these intelligent systems have become indispensable tools for enhancing customer service efficiency and responsiveness, ensuring guests receive instant support and seamless experiences throughout their stay.
The seamless integration of AI-powered chatbots and virtual assistants in the hospitality industry aligns perfectly with the growing demand for personalized and real-time guest interactions. Transitioning effortlessly from the initial booking phase to in-stay assistance, these digital concierges engage with guests at every step of their journey, fulfilling their diverse needs and inquiries. This holistic approach not only strengthens guest loyalty but also enables hotel staff to focus on delivering more specialized and immersive experiences, enriching the overall hospitality encounter.
Thanks to advancements in Natural Language Processing (NLP) and machine learning, AI-driven chatbots and virtual assistants continuously refine their understanding of guest queries, becoming even more proficient in providing relevant and accurate responses. By leveraging AI technology, these digital assistants excel at delivering tailored recommendations, personalized offers, and timely assistance, cementing their position as indispensable assets for modern hospitality businesses.
3. Dynamic Pricing and Revenue Management
In the ever-competitive hospitality industry, effectively managing room rates and maximizing revenue is a critical aspect of business success. By analyzing market trends, historical data, and competitor pricing, AI-driven dynamic pricing solutions have become indispensable tools for achieving better revenue management and unlocking untapped profit potential.
AI-powered revenue management systems leverage vast datasets, including historical booking patterns, seasonal trends, local events, and even weather forecasts, to gain valuable insights into demand fluctuations. These algorithms can predict market behavior with remarkable accuracy, enabling hotels to respond dynamically to changing market conditions in real-time.
A significant advantage of AI-driven dynamic pricing lies in its ability to consider multiple factors simultaneously. Beyond traditional factors such as time of year or day of the week, AI algorithms can incorporate a wide array of variables, such as major events in the vicinity, public holidays, and competitor pricing. This comprehensive approach ensures that room rates are optimally adjusted, maximizing revenue and occupancy levels without compromising guest satisfaction.
The real-time responsiveness of AI-driven dynamic pricing empowers hotels to capitalize on demand spikes and optimize pricing strategies promptly. During periods of high demand, room rates can be adjusted upwards, while during low-demand periods, attractive discounts and promotional offers can be strategically applied. This flexibility ensures that rooms are priced to reflect their true market value at any given time, maintaining a competitive edge while capturing revenue opportunities.
4. Contactless Solutions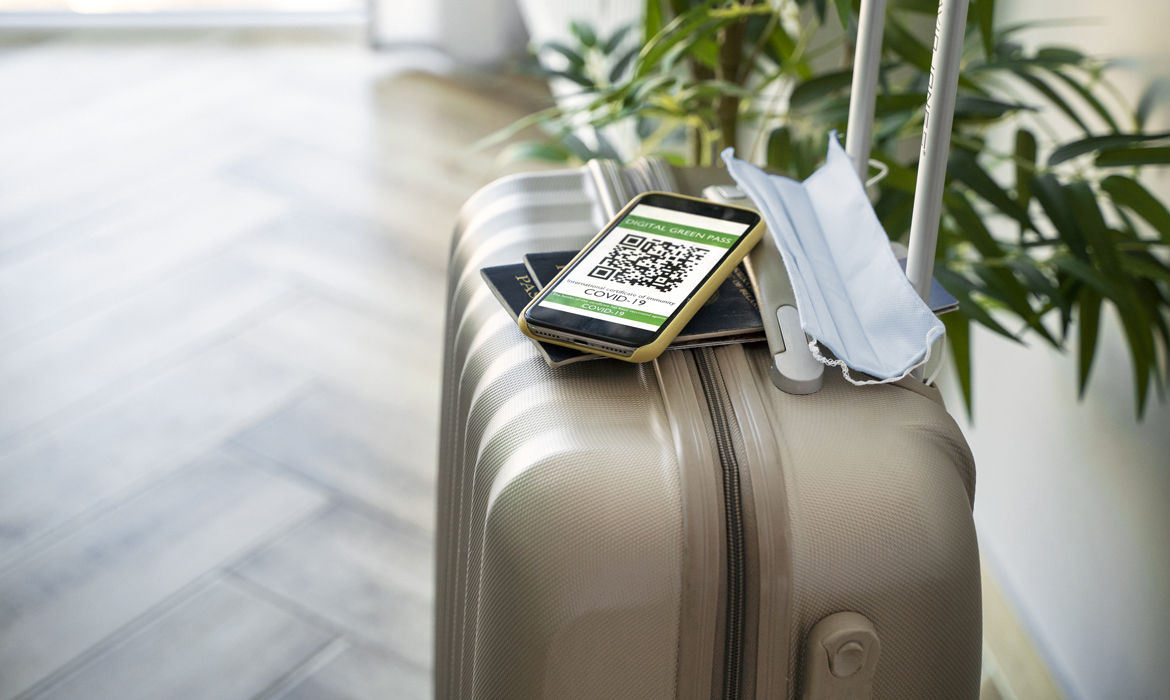 The global COVID-19 pandemic has prompted a rapid and innovative response from many service businesses, but the hospitality industry has been especially quick to prioritize the guests' health and safety. AI emerged as a crucial ally in this endeavor, driving the adoption of innovative contactless solutions that reshaped guest interactions and experiences.
Contactless check-ins have become a game-changer for hotels, minimizing physical contact and reducing the risk of virus transmission. Leveraging AI, guests can now complete the check-in process seamlessly through their smartphones, avoiding crowded reception areas and unnecessary queues.
Mobile key access has proven to be another vital aspect of contactless solutions in the hospitality industry. AI-driven mobile key technology enables guests to unlock their rooms using their smartphones, eliminating the need for traditional key cards and shared touchpoints. This touchless approach not only enhances hygiene but also provides guests with added security and control over their room access.
Voice-activated controls have taken the guest experience to new heights of convenience and safety. By leveraging AI-powered voice recognition technology, guests can effortlessly control various room features, such as lighting, temperature, and entertainment, without the need to touch any surfaces. This contactless and intuitive method of room control has become a guest favorite, epitomizing the seamless integration of AI in delivering a superior hospitality experience.
These cutting-edge technologies have transformed the hospitality landscape, empowering guests to enjoy a safer, more hygienic, and remarkably convenient stay.
5. Smart Rooms and IoT Integration
Imagine walking into a hotel room where the environment adjusts itself to cater to your preferences seamlessly. Thanks to the groundbreaking collaboration between artificial intelligence and the Internet of Things (IoT), this vision is now a reality.
The integration of AI and IoT allows hotel rooms to become smart and intuitive spaces. Upon check-in, guests can specify their preferences for room temperature, lighting ambiance, and entertainment options. AI algorithms then use this data to fine-tune the room settings automatically. Whether you prefer a cozy warm atmosphere or a brightly lit room with calming music playing, the smart room adapts to your unique preferences, ensuring an unrivaled level of comfort and satisfaction.
Moreover, smart rooms extend beyond the room environment alone. AI-powered virtual assistants are ready to assist guests with voice commands, providing information about hotel amenities, local attractions, or even placing in-room service orders. As a result, guests can enjoy a seamless and personalized experience without lifting a finger.
The benefits of smart rooms and IoT integration are far-reaching for both guests and hotels alike. Guests revel in the unparalleled convenience and comfort, while hotels can optimize energy usage and resource management, resulting in reduced operational costs and a more sustainable approach to hospitality.
6. Language Translation Services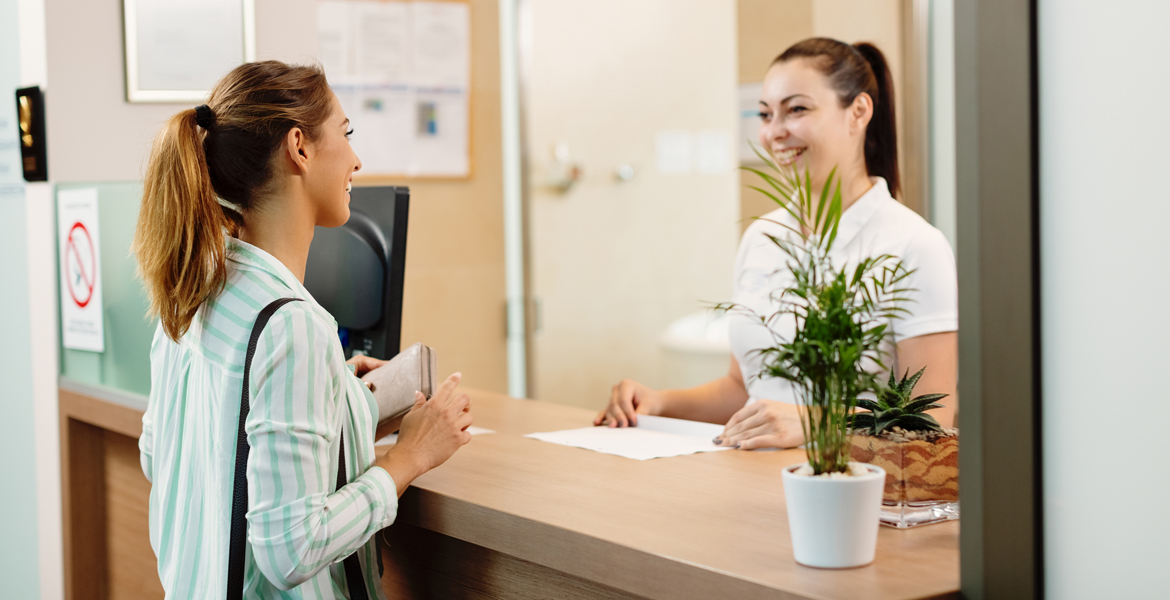 In a globalized world, hotels welcome guests from diverse cultural backgrounds and languages. However, the language barrier can sometimes pose a challenge to effective communication and guest satisfaction. To address this, AI-powered language translation services enable hotels to bridge the linguistic gap and create a seamless experience for international guests.
AI-driven language translation services utilize advanced Natural Language Processing (NLP) algorithms to accurately translate text and speech between multiple languages. These smart tools can handle a wide range of communications, from written documents to real-time conversations, ensuring that language is no longer a barrier to providing exceptional service.
With AI as a language mediator, hotel staff can communicate effortlessly with guests, understand their preferences, and cater to their needs more effectively. From check-in procedures to dining recommendations and local attractions, international guests can receive personalized assistance in their native language, fostering a sense of comfort and familiarity.
Moreover, AI-powered translation services contribute to a more inclusive and culturally sensitive hospitality experience. By embracing multilingual capabilities, hotels demonstrate a commitment to valuing and respecting the diverse backgrounds of their guests.
7. Staff Training and Performance Evaluation
In the dynamic and competitive hospitality industry, the key to delivering exceptional guest experiences lies in having a well-trained and efficient workforce. In this context, AI has emerged as a highly valuable resource, transforming staff training and performance evaluation to boost workforce efficiency significantly. With the integration of AI-driven solutions, the hospitality sector is witnessing a groundbreaking shift in how teams are prepared and assessed, resulting in a skilled and motivated workforce capable of delivering unmatched service to every guest.
AI-powered staff training offers personalized learning modules tailored to individual employee needs. By analyzing each staff member's strengths, weaknesses, and learning preferences, AI creates bespoke training programs that optimize skill development. This personalized approach ensures that employees receive the exact knowledge and support they require to excel in their roles.
Beyond training, AI's data-driven insights enable comprehensive performance evaluations. By analyzing various performance metrics, such as guest feedback, response times, and service quality, AI provides an objective assessment of employee performance. This real-time evaluation empowers managers to identify areas for improvement and acknowledge exceptional contributions promptly.
Moreover, AI-driven performance evaluations foster a culture of continuous improvement within the workforce. Employees receive timely feedback and are encouraged to take an active role in their professional development. As a result, staff members feel more motivated and engaged, leading to improved job satisfaction and enhanced guest interactions.
AI's role in staff training and performance evaluation is not just limited to individual development. It also plays a vital role in identifying broader trends and patterns in employee performance across the organization. This bird's-eye view allows management to make strategic decisions related to staffing, training initiatives, and resource allocation to optimize workforce efficiency.
8. Robotics and Automation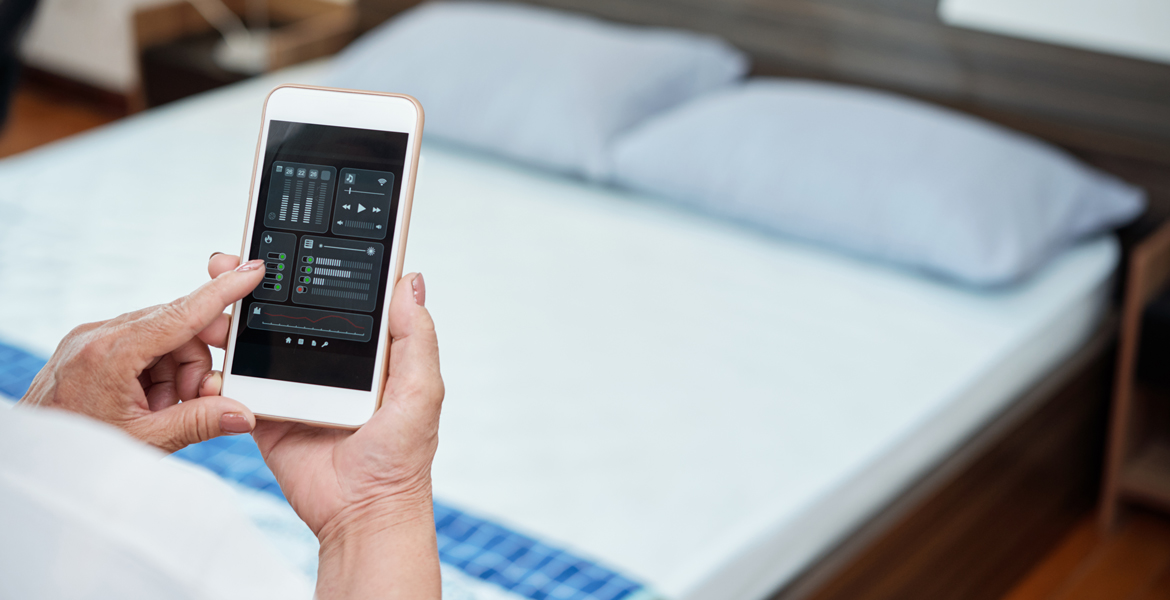 Embracing the cutting-edge capabilities of artificial intelligence, the hospitality industry is witnessing a remarkable transformation through the deployment of AI-driven robots. These smart machines are revolutionizing various tasks, from room service delivery and cleaning to luggage handling, providing a new level of operational efficiency while reducing labor costs.
AI-powered robots have become valuable assets in delivering seamless and prompt services to guests. With their ability to navigate through crowded spaces autonomously, robots can efficiently deliver room service items, ensuring timely and accurate deliveries. This not only elevates the guest experience but also frees up human staff to focus on more personalized guest interactions, fostering a more human-centric approach to hospitality.
Additionally, AI-driven robots have significantly enhanced cleanliness and hygiene standards within hotels. Equipped with advanced sensors and machine learning algorithms, these robots efficiently navigate and clean various areas, ensuring thorough sanitization and maintaining a pristine environment. This proactive approach to cleanliness has become even more crucial in the wake of the COVID-19 pandemic, where guests seek a hygienic and safe stay.
Furthermore, the implementation of AI-driven robots in luggage handling streamlines the check-in and check-out processes. These robots can swiftly transport luggage to designated rooms, easing the burden on guests and reducing waiting times at reception areas. By automating these labor-intensive tasks, hotels can optimize operational efficiency and enhance the overall guest experience.
9. Food and Beverage Recommendations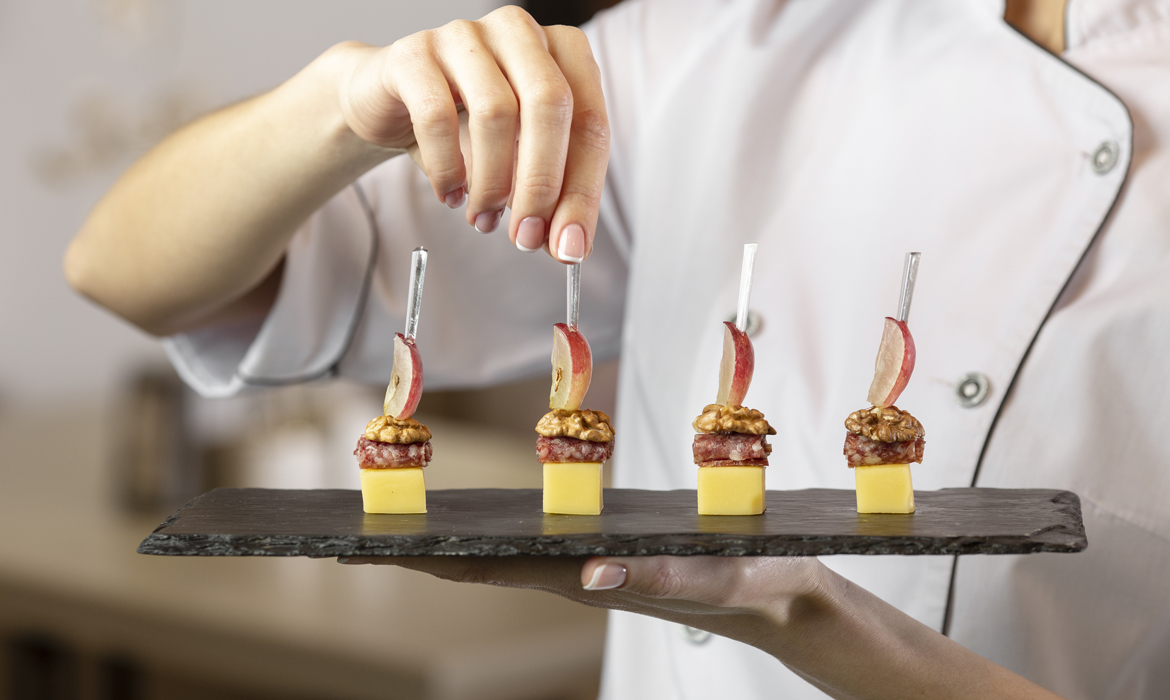 AI-powered systems can present personalized food and beverage recommendations based on guest preferences and dietary restrictions.
By analyzing extensive guest data, AI algorithms discern individual tastes, culinary preferences, and dietary requirements. Armed with this knowledge, AI can craft tailored suggestions that align perfectly with each guest's palate, taking into account factors such as favorite cuisines, preferred flavors, and dietary restrictions.
These AI-powered recommendations extend beyond the dining room. From in-room dining to restaurant selections, guests receive personalized food and beverage options at their fingertips. Whether it's a delectable vegetarian meal, gluten-free delights, or a tantalizing fusion dish, AI ensures that each dining experience is a culinary journey tailored to the guest's unique tastes.
The benefits of AI in food and beverage recommendations are manifold. For guests, it offers a hassle-free way to discover and relish new culinary experiences, guaranteeing satisfaction with every meal. For hotels and restaurants, AI enhances guest engagement, fostering loyalty and positive word-of-mouth, all while optimizing menu offerings to cater to guests' changing preferences.
If you are looking for a solution to really stand out in this specific sector of your hospitality business and yet not have to pay a fortune, we'd recommend to take a look at UMA app – Universal Meal Assistant application that combines smart analytics, dining recommendations and most importantly lets customers feel that they are at the center of your attention and at the top of your priority by allowing users to add their food allergies and intolerances as well as offers built-in multilingual support. You can learn more about the solution here.
10. Sentiment Analysis and Guest Feedback
Guest feedback holds invaluable insights that can shape the trajectory of hospitality establishments. AI enables hotels to leverage sentiment analysis tools that delve deep into guest feedback, identifying trends, sentiments, and areas for improvement with unprecedented precision.
AI-driven sentiment analysis goes beyond merely processing feedback. It interprets the emotional context, sentiment, and underlying meanings expressed by guests in their reviews and comments. By analyzing a vast volume of feedback, AI distills actionable insights that traditional methods might miss, providing a comprehensive understanding of guest experiences.
This data-driven approach empowers hotels to make informed decisions and strategic improvements. Whether it's refining service standards, addressing specific pain points, or enhancing amenities, AI-driven sentiment analysis guides hotels to prioritize efforts that directly impact guest satisfaction.
Furthermore, sentiment analysis enables establishments to proactively respond to guest feedback. By identifying and addressing concerns promptly, hotels demonstrate attentiveness and a commitment to continuous improvement, fostering guest loyalty and positive online reputations.
With AI's ability to continuously learn from new data, sentiment analysis evolves alongside guest preferences, ensuring that hotels remain agile and responsive to changing expectations. This adaptability allows for sustained excellence and differentiation in a fiercely competitive hospitality landscape.
5 Real-Life Hospitality Cases
Here are 5 innovative and transformative practical AI applications revolutionizing the hospitality industry.
Marriott International
Marriott uses an AI-powered chatbot called "ChatBotlr" to handle guest inquiries and provide personalized recommendations for their properties. The chatbot is available on their mobile app, website, and messaging platforms, offering guests instant support and information 24/7.
Hilton
Hilton's "Connie" is an AI-powered concierge robot deployed in some of their hotels. Connie assists guests by answering questions about hotel amenities, local attractions, and provides dining recommendations. The robot uses Natural Language Processing (NLP) to understand guest inquiries and respond with relevant information.
Four Seasons
Four Seasons uses AI to enhance guest service and operational efficiency. They have integrated AI-powered voice assistants in their properties, allowing guests to control room settings, request services, and obtain information through voice commands.
Accor
Accor leverages AI to personalize guest experiences. Their "Accor Local" app uses AI algorithms to recommend personalized experiences, activities, and dining options based on guest preferences and previous interactions with the brand.
Caesars Entertainment
Caesars uses AI to optimize customer loyalty and rewards programs. Their AI-driven loyalty program analyzes guest behavior and preferences to offer personalized rewards, promotions, and incentives, increasing guest engagement and loyalty.
Closing Thoughts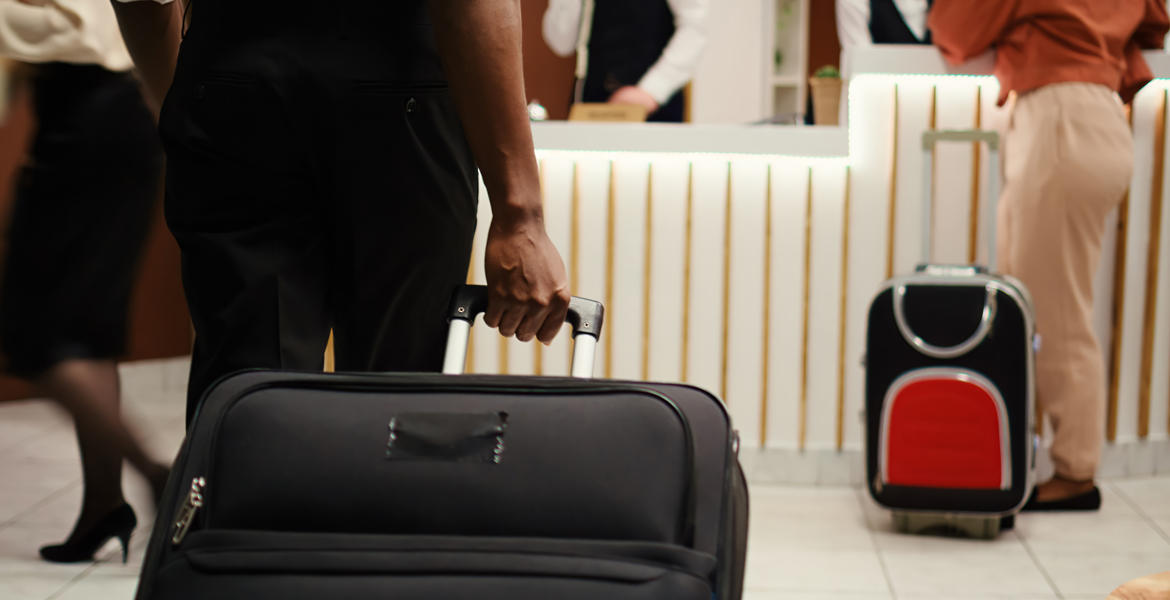 The benefits of AI in the hospitality industry are vast and profound. As hotels and travel businesses embrace AI-powered solutions, they elevate guest experiences, streamline operations, optimize revenue, and prioritize safety and efficiency.
The future of hospitality is undoubtedly intertwined with AI, as it continues to drive innovation, shape industry standards, and elevate the guest journey to new heights. With AI as a steadfast partner, the hospitality industry is poised for a future that is both guest-centric and technologically advanced.