At IT Creative Labs, we believe in sharing valuable resources and knowledge with our readers. Recently, our founder & CEO, Noinila Ivanova, wrote an insightful article on Forbes about the main steps of selecting an IT service provider for small business owners.
Entrepreneurs are faced with many challenges when it comes to selecting the right technology company. Development teams shed light on the critical factors that must be considered to ensure a smooth and effective IT infrastructure.
Nionila emphasizes the importance of assessing the IT service provider's experience, expertise, and track record in catering to small businesses' specific needs. To gain deeper insights into selecting an IT provider for small business owners, we invite you to read the full article on Forbes at link.
We also want to highlight some key points from the article and provide additional thoughts on the topic.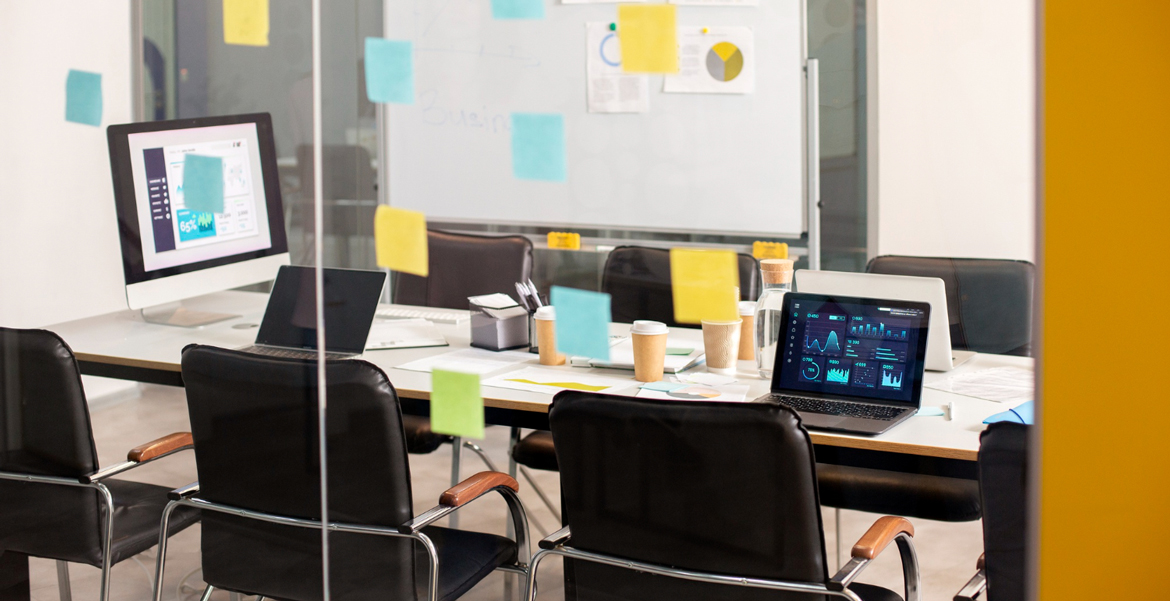 Key Takeaways
As a provider of development services and solutions for small businesses, we understand how crucial it is to choose an IT service provider that aligns with your business goals and can adapt to your evolving needs. However, several key considerations can help you make the right choice.
Firstly, ensure that the vendor truly understands your product or service
At IT Creative Labs, we prioritize a deep understanding of our clients' goals and objectives. Our approach revolves around gaining a comprehensive understanding of your product or service, allowing us to sync our solutions with your vision. By immersing ourselves in your business, we can develop a tailored approach that precisely meets your needs.
With IT Creative Labs, you can be sure that we will go above and beyond to comprehend your unique requirements and deliver exceptional results.
Secondly, review the provider's prior experience in your industry or niche
At IT Creative Labs, we pride ourselves on our diverse portfolio of successful projects across various sectors. Our team possesses extensive knowledge and expertise in catering to the specific needs and challenges that businesses in your industry face.
We have worked with clients from diverse backgrounds, allowing us to gain valuable insights. This rich experience equips us with the ability to offer tailored solutions that are aligned with your industry's best practices and trends. When you partner with IT Creative Labs, you can be confident that you are collaborating with a team that has a deep understanding of your industry and can deliver exceptional results.
Additionally, assess the vendor's responses to your request for proposal (RFP) 
AT ITCL, we understand that a well-thought-out and detailed response is indicative of a vendor's commitment and dedication to your project. When you entrust us with your RFP, we meticulously analyze every aspect and requirement, ensuring that our response reflects our understanding of your specific project needs. We go beyond providing generic estimates and take the time to delve into the intricacies of your project, addressing potential assumptions and exploring the most efficient ways to build a scalable and successful solution for you.
Our goal is to provide you with a comprehensive and transparent breakdown that showcases our attention to detail and demonstrates our commitment to delivering outstanding results. By assessing our RFP response, you can witness firsthand our level of engagement and the value we place on understanding and meeting your project requirements.
Prioritize effective communication throughout the selection process 
Clear, direct, and responsive communication forms the cornerstone of our approach to successful collaboration with businesses. We understand the critical role effective communication plays in ensuring project success. From the initial consultation to project delivery and beyond, we prioritize open and transparent communication channels to foster a strong working relationship with our clients.
We actively listen to your needs, goals, and feedback, ensuring that we are always aligned with your vision. Our team is committed to providing prompt responses, addressing your queries directly, and keeping you informed at every stage of the project.
Lastly, consider client reviews as a final step 
It's important to focus on quality rather than quantity when it comes to reviews. Instead of being swayed by the large number of reviews, pay attention to the value and authenticity of each review. A few genuine and positive reviews that align with your specific needs can provide meaningful insights into the vendor's track record and customer satisfaction. These reviews can indicate the IT provider's reliability, professionalism, and dedication to delivering excellent service.
About IT Creative Labs
IT Creative Labs is a leading technology company headquartered in NYC, offering exceptional services to businesses worldwide. With our holistic approach and a team of dedicated and highly skilled professionals, we are committed to crafting top-tier solutions tailored to meet your unique needs.
At IT Creative Labs, we specialize in a wide range of services designed to elevate your business. Below are some of the core competencies our team has:
Partner with IT Creative Labs, and experience the power of technology fused with creativity. Let us transform your vision into reality, empowering your business to thrive in the digital landscape.